• Preliminary site inspections determining soils classifications via Bore Holes to AS2870:1996 – Residential Slabs and Footings – Construction and wind classifications to AS4055:2006 – Wind Loads for Housing and AS1170.2:2002 – Structural Design Actions (Wind Actions).

• Reinforced Concrete design and specifications including but not limited to: slabs on ground, strip footings, pad footings, piers and piles, suspended slabs and beams, columns, walls…etc to all relevant Australian codes/standards. Some post-tension analysis for preliminary design submissions to Architects.

• Structural steel design and specifications of all types and conditions, such as columns, beams (floor, roof and wind beams…etc), portal frame structures, mezzanine structures, composite beams, residential and commercial steel framing, bracing…etc to all relevant Australian codes/standards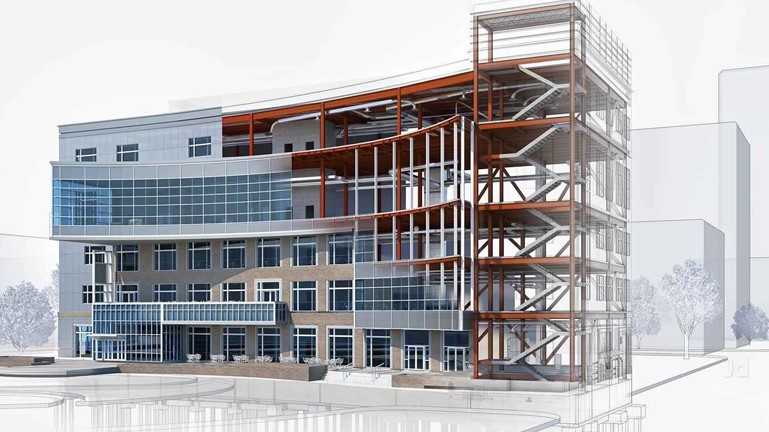 1. Structural Inspections:
site inspections are carried out by a team of experienced engineers, who are experts in Building code of Australia (BCA), Technical codes, Construction standards and Building Legislation. Our team detect and diagnose problems with design issues, construction techniques and materials and they undertake the inspection process from foundations through to completion.
2. Steel detailing services:
TechnicalNAccount always try to keep a good relationship with the clients by providing high quality services in structural steel detailing on time and at affordable rate. We offer comprehensive solutions in regard to steel detailing needs for various clients varying from contractors, fabricators, engineers and designers. All types of individuals and also medium and large-scale firms and organizations have been associated with us availing our quality services time to time.

The steel detailers have complete knowledge of latest software which includes, Autodesk REVIT, Tekla structures, Advance steel and AutoCAD. In case of complex problems, the steel detailers bring in unique solutions which helps the engineers in managing the fabricators and designs for carrying out the manufacturing process effectively.

Our structural steel detailing services will benefit to various areas such as: Residential, commercial, education, healthcare and industrial.

We have a team of highly talented structural steel detailers and skilled fabricators specialists who are aware of the use the ideal software to work round-the-clock enabling to provide easy to read, clean, industry standard compliant result for your projects within the required time. As we are always strict on presenting the most credible, precise, and cost-effective structural steel detailing services while adhering to timelines, we have numerous clients across the country that use our steel detailing service to create magnificent and giant structures.
3. Rebar detailing services:
At, TechnicalNAccount our team of experts prepare shop drawings which are to be used for the placement of reinforcing steel. They ensure to provide complete details on bends, lap splices and shapes as per the needs of the project. The detailed drawings help in visualizing the structure and also simplify the work for the ironworkers as they have knowledge on the placements which reduces the installation cost. Our main focus is on rebar detailing for both large and medium civil engineering projects.

The client-based approach of Drafting makes the team able to formulate strategies based on the inputs given by the clients and projects are worked within defined timeframe. We offer round-the-clock customer helpdesk for all requirements and queries of the clients regarding rebar detailing services. Various types of clients including structural engineers, designers, steel erectors, contractors and fabricators approach us for better rebar detailing services.
We provide the best service in industry
Contact us today to get your quote.