Hitesh & Bhumika are the founding director of TechnicalNAccount equipped with a Civil engineering and CPA background respectively and extensive experience in their fields. Both now focuses on the continual development of a successful and sustainable strategy for the business. Both also plays a key role in providing leadership for the overall development of the company through strategic marketing, client relationships and procurement. At TechnicalNAccount the Motto is "You are in safe hands ". We have built up very good team of employees to take care of the business.
For over One decade, we have been working to bring trust, respect, value, and personality to the various services industries, keeping human connection at the heart of all that we do. That is how we form trusted partnerships and create environments where communities thrive. We are both inspired and powered by people. It is this people-centric approach that makes us who we are. We are TechnicalNAccount Strength from the Inside Out
As a company, we not only strive to add a personal touch to an otherwise technical process, but for those especially challenging moments, we simply turn to our core principles to guide us.
Service
Customer Solution
Responsive
Willing to learn
Willing to teach
Treats everyone with respect
Listen & hear
Hardworking
Tenacious
Solution Oriented
Understanding the big picture
Talented
Detailed
Expertise
No sugar coating
Set expectations
Honest
Technical Support Engineer
Customer Service Respresentative
Our Team is having a young, energetic, talented and enthusiastic professionals. Each team member is well versed in his or her respective field with sharp insight and unique skill set. It comprises of qualified and knowledgeable professionals, who work uncompromisingly using their proficiency and experience to give best solutions to our clients.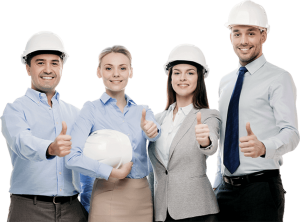 We will ensure that clients are fully satisfied with the quality of our services. We will endeavor to achieve "NO ERROR" in our work for the clients and complete it in the prescribed time frame. We will comply with the "Quality Management System" established for achieving the above and we will strive to continually improve its effectiveness through periodical review. We strictly adhere to Quality Control for Firms as required by APES 320, as well as being subject to the Commonwealth Privacy Act 1988 and adhering to the National Privacy Principles (NPPs) when collecting, using, disclosing, securing and providing access to confidential information.
The practice of using outside firms to handle work is a familiar concept to many entrepreneurs. Many large companies turn to outsourcing to cut costs. In response, entire industries have evolved to serve companies outsourcing needs. Outsourcing does not only save money but also a lot more beneficial in many ways like.
• Productivity improvements
• High quality to internal and external
• Access to expertise customers
• Operational cost control
• Effective systems appropriate for tasks
• Cost savings
• High skill and shop floor management
• Improved accountability interventions
• Improved HR- Rigorous recruitment
• Attrition management process
• Flexibility
• Opportunity to focus on core business Transferring operational risks.
• Improve upon the turnaround time.
Top reasons to Outsourcing
• Improve Company Focus
• Reduce and control operating cost.
• Free resources for other purposes
• Gain Access to world class capabilities.
• Resources not available internally
• Accelerate re-engineering benefits.
• Reduce time to market.
• Share Risks
• Take advantage of all of offshore capabilities.
• Function difficult to manage or out of control.
We provides in depth training on periodic interval to our team to provide timely qualitative solutions to our clients.
We provide the best service in industry
Contact us today to get your quote.